DYNAMIC PERFORMANCE.
For players who desire incredible speed with more precise flight control, the TSI3 Fairway Wood features a new SureFit CG Track Technology for advanced CG adjustability and the new Active Recoil Channel 4.0 to produce a consistently higher, faster launch.
TSI DESIGN:
Adjustable CG Track Design for advanced speed-tuned performance
ATI 425 Aerospace Titanium in face creates a long, straight, stylish and incredible sounding driver
Face delivers higher ball speed at every point of contact
Improved aerodynamics for increased speed
Multi-dimensional stability for added speed, and a tighter speed range up and down the face
Adjustability features for fine-tuned performance
SHAFT OPTIONS:
Project X HZRDUS Smoke Black RDX

For faster swing players with more aggressive tempo
Features premium Hexcel HexTow IM carbon fiber in the tip for increased stability and decreased torque
Optimized material placement for feel and playability
Launch/Spin: Low-Mid/Low-Mid

Mitsubishi KURO KAGE™ Black Dual-Core TiNi

High-launching, fast, lightweight shaft
Dual-Core Titanium Nickel Wire
Launch/Spin: Mid/Mid

Mitsubishi TENSEI AV RAW Blue

Classic, smooth, mid-launching profile
Raw finish exposes the Aluminum Vapor Coated Weave in the handle section
Launch/Spin: Mid/Mid

Mitsubishi TENSEI AV Raw White

Stiff-tip, low-launch profile ideal for stronger players
Raw finish exposes the Aluminum Vapor Coated Weave in the handle section
Launch/Spin: Low/Low
HIGH-SPEED VTF FACE -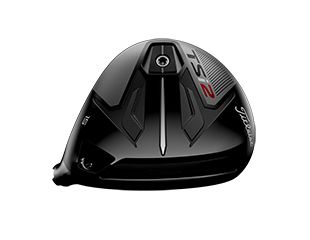 OPTIMIZED WEIGHT DISTRIBUTION -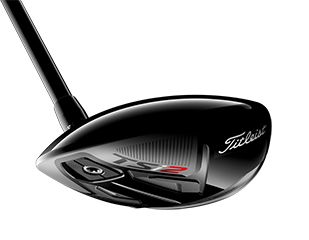 PLAYER-TUNED AERODYNAMICS -
Updated 7/6/2020.
CANCELLATION POLICY
We are a Built-to-Order business. Please read the following below as you will be accepting these terms after final payment is received.
A 3% cancellation fee will be applied to order cancellations within one (1) business day of placing the order.

A 90% refund (10% restocking fee) will be issued for an order cancelled when pending with the build shop.

There will absolutely be no cancel order requests with orders already in the process of building.

All orders delivered in full are final. Some exceptions apply.

Order modifications must be made within (1) business day of placing order. No exceptions.
RETURNS & EXCHANGES
Due to the nature of custom work, we do not take any returns for any order. We may open exceptions if the order is deemed different from the original order. This is determined on a case-by-case basis.